HISTORY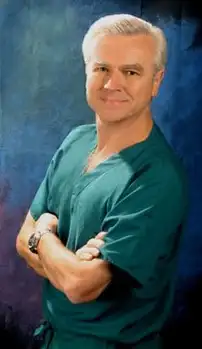 VIP Palm Harbor Dentist had its early beginnings in Clearwater Florida in 1994 as The Dental Emergency Room. Dr. William Jarmolych, a Tufts University and Boston City Hospital trained oral & maxillofacial surgeon, saw an unfulfilled need for emergency dental care and thus created the first and only Dental Emergency Room (DentalER) in the state of Florida(also the first DentalER in north America). The oral surgeon worked tirelessly 7 days per week treating toothaches, abscessed teeth and traumatic injuries to the teeth and jaws. Over the next 20 years Dr. "J" personally treated over sixty thousand (60,000) dental emergencies.
Dental emergencies happen to all people from all walks of life-we have treated single moms, retirees, lawyers, doctors and even an ex-governor of Florida. Patients came from as far away as Gainesville, Orlando and Naples driving as much as 2 to 3 hours on weekends and holidays. After emergency treatment, patients usually needed some sort of follow-up treatment ….the availability of general dentists for this work has always been difficult and problematic. The solution to this problem evolved into what is now the VIP Palm Harbor Dentist… the most comprehensive dental center in the area.

---
VIP PALM HARBOR DENTIST TODAY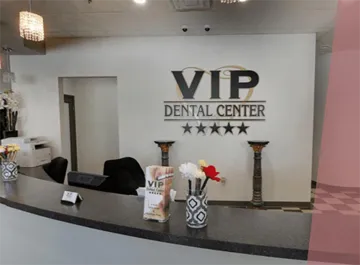 VIP Palm Harbor Dentistintroduces the most comprehensive 8000 square foot state-of-the-art dental facility in Tampa Bay-it's what a dental office was meant to be. We have everything in modern high tech diagnostics, treatment modalities and materials….everything from digital low dose xrays to lasers for treating gum disease, an onsite laboratory and even an internet coffee bar and little theater for your comfort.

---
DISCOUNT & SAVINGS PLAN
Our Discount Plan enables you to receive the specialty dental care you need with more affordable, manageable payments.
---
VIP PALM HARBOR DENTIST has multiple highly trained Florida licensed dentists on staff, including general practitioners so you can receive all the dental care you may need under one roof! This means no more referrals to other offices for oral surgery, root canals or sedation dentistry. What a convenience!
We believe that VIP Palm Harbor Dentist is the Most Convenient dental facility in the world. We are open seven days/week including weekends and holidays, with emergencies and toothaches treated 24/7 with a "pain-free guarantee" !…what could possibly be more convenient than that?? For us, it's a mission and a calling!
Our new location is on US Highway 19 in Palm Harbor just north of Tampa Road … it very easy to find and is accessible from all areas of Tampa Bay via major highways… a large parking lot provides for convenient and effortless parking.
Necessary paperwork can be filled out online or we can assist you with it once you arrive. In either case, we will be happy to provide our best care that will be custom tailored to your needs.
---
WE ARE AFFORDABLE… EASY ON THE WALLET
Most PPO dental insurance is accepted (when it can be verified) during "normal" business hours. Second opinions on proposed dental work are always without charge to the patient. We guarantee that we will meet or beat all other "dental coupons" or offers or any written treatment proposals for dental work from any office within a 300 mile radius.
General Dentists & on Staff…Years of Experience Virtually all dental procedures can be performed in our office-everything from whitening, root canals, crowns & bridges to wisdom teeth. Second opinions are always available in-house and without charge to the patient. Our goal is to create a lasting relationship with our patients based on trust and quality care.
While you are receiving the best dental care possible, your friends and family can watch a movie in our movie theatre waiting room with complimentary snacks and beverages. We understand that not everyone can come during what some offices call "regular business hours" so we cater to our patient's time restraints and we are open 7 days a week and can make appointments for early in the morning and late in the evening.
---
FOUNDER/ORAL SURGEON

(PRONOUNCED "YOUR ARM WILL ITCH") IS THE FOUNDER AND OPERATING DIRECTOR OF THE VIP DENTAL CENTER.

Dr. Jarmolych received his dental degree (DDS) with academic and clinical honors from Temple University School of Dentistry in Philadelphia. As a senior at Temple University, he was recognized for achievement in Oral Surgery and Pathology. He was elected to the prestigious OKU national honor society, the highest honor an undergraduate dentist can receive. The Omicron Kappa Upsilon key, is awarded only to those dental undergraduates who have distinguished themselves with excellence in scholarship, character and professional ethics.

Dr. Jarmolych was awarded his certificate in oral & maxillofacial surgery after a three year, full time residency at Tufts University and Boston City Hospital.

Dr. "J" observes… "Life happens to everyone-we are all subject to the same potential problems of the world, the aches and pains and the unexpected. Over the years I have personally suffered unexpected toothaches, abscessed teeth, broken teeth and other very painful and embarrassing dental emergencies…….I'm an oral surgeon and if this can happen to me, it surely can happen to anyone at anytime. That's why The VIP Dental Center is open every day – that's seven days a week including Saturdays, Sundays and holidays. When you have a throbbing toothache, you realize very quickly that there is no pain quite like it- you need urgent dental help and you need it now… I know how you feel and I can help you.

GENERAL DENTIST

Dr. Hampe is a local general dentist who earned his degree (D.M.D.) from the University of Pittsburgh with a BS honors in Biology from the Florida Institute of Technology. Dr. Hamp provides expertise in oral surgery as well as cosmetic and restorative dentistry for patients throughout Palm Harbor.

GENERAL DENTIST

Dr. Alex is a trusted general dentist in Palm Harbor who has over 25 years of experience and advanced training with dental implants. He has successfully completed over 500 cases for satisfied patients throughout Florida.